On this programe we watched 10 people. Their opinions were positive and negative.
1. Aija from Latvia- she liked Polish vegetarian kitchen. Her negativ opinion wos about many big bilbords and complicated baurocracy.
2. Talgat from Kazakhstan- he said Polish people drink wery much vodka, monopol shops are open nonstop. In his country they are closed at weekend.
3. Linda from Sweden- her mather is Polish and she lerned Linda speak Polish. Publik transport system in Warsaw is complicated, trains are crowded. Positive fact is Polish men are gentelmen.
4. Charlie from Great Britain- he is DJ. Hes girl said in Poland are many music clubs. He love Polish traditional food but many young people here are racists.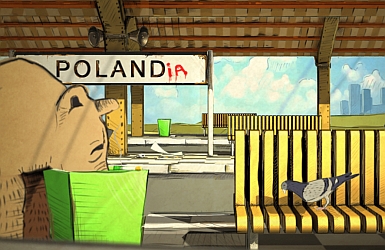 Authors Mateusz and Łukasz 2ct